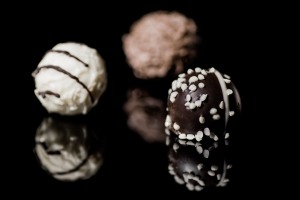 Throughout October, Paris offers an exceptional selection of trade fairs appealing to a wide range of people. Animal Expo, the largest pet show in France, charms the whole family. The Salon du Chocolat, which returns to the Porte de Versailles Exhibition Centre, seductively tempts industry professionals and chocoholics alike, while FIAC highlights contemporary creativity to the delight of art lovers.
Dogs, cats and much more at Animal Expo
For a weekend the Parc Floral de Paris becomes the rendezvous for a whole host of our animal friends. The 26th edition of Animal Expo brings together in one place more than 10,000 furry, feathery or scale-covered bundles of joy. Take a walk along the aisles with your children and discover various prospective pets (dogs, cats, rodents, reptiles, fish, birds...) and a whole range of new products for taking better care of your pet. Cat shows and the tropical fish enthusiast championship of France are just part of the entertainment not to be missed. Last year an international shrimp beauty contest was held! The 2017 edition will definitely have its share of surprises.
Animal Expo. Saturday 7th and Sunday 8th October, 2017, from 10:00 to 19:00, at the Parc Floral de Paris (Bois de Vincennes)
Indulge in some chocolate delicacies
20,000m² of exhibition space dedicated to cocoa in all its forms. This is what awaits the gourmets and chocoholics who visit the Salon du Chocolat at the Porte de Versailles Exhibition Centre. From cocoa to chocolate bars, drinks, desserts and other chocolate products, you'll discover a world where temptation is the keyword. Although catering to the general public with its tastings, workshops and various kinds of entertainment, this trade fair is also aimed at chocolate industry professionals. Meetings and spaces are organised for insiders, while the chocolate fashion parade and chocolate sculptures are always among the public's favourites. This year, the Asterix universe will be presented to attendees in a rather original way, and the chocolate producing countries will compete for an international prize.
Salon du Chocolat. Saturday October 28th to Wednesday November 1st, 2017, from 10:00 to 19:00, at the Porte de Versailles.
The FIAC, an eagerly anticipated rendezvous for contemporary art lovers
Each autumn since 1974, the FIAC (Foire Internationale d'Art Contemporain) has been offering a window into contemporary art and creativity in all its manifestations. It spotlights art galleries and artists and gives collectors and museums a space for discussion and networking. Taking place primarily in the Grand Palais where a selection of galleries and recognized and emerging artists is presented, this fair also has off-site displays in various public spaces. Open to professionals as well as the general public, this showcase and market place event allows you to discover new artistic horizons.
FIAC. Thursday, October 19th to Sunday, October 22nd, 2017, from noon to 20:00, at the Grand Palais.
~oOo~
Best Western Hotel Quartier Latin Panthéon, 3 star hotel in Paris